Main Pages
(Each week occupies a two page spread, scroll down for enlarged individual pages)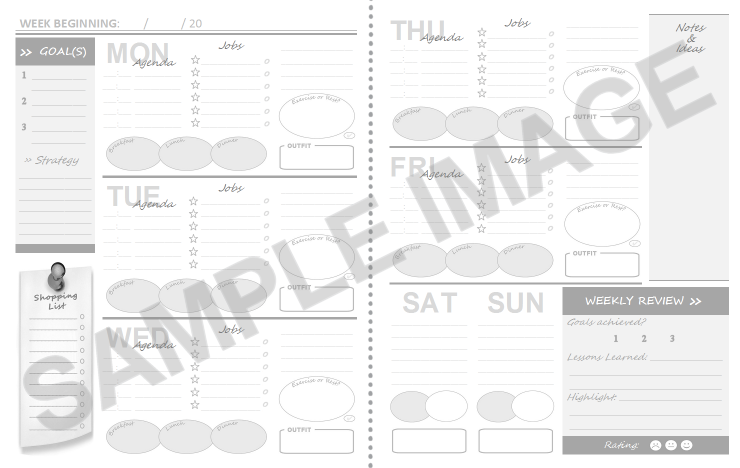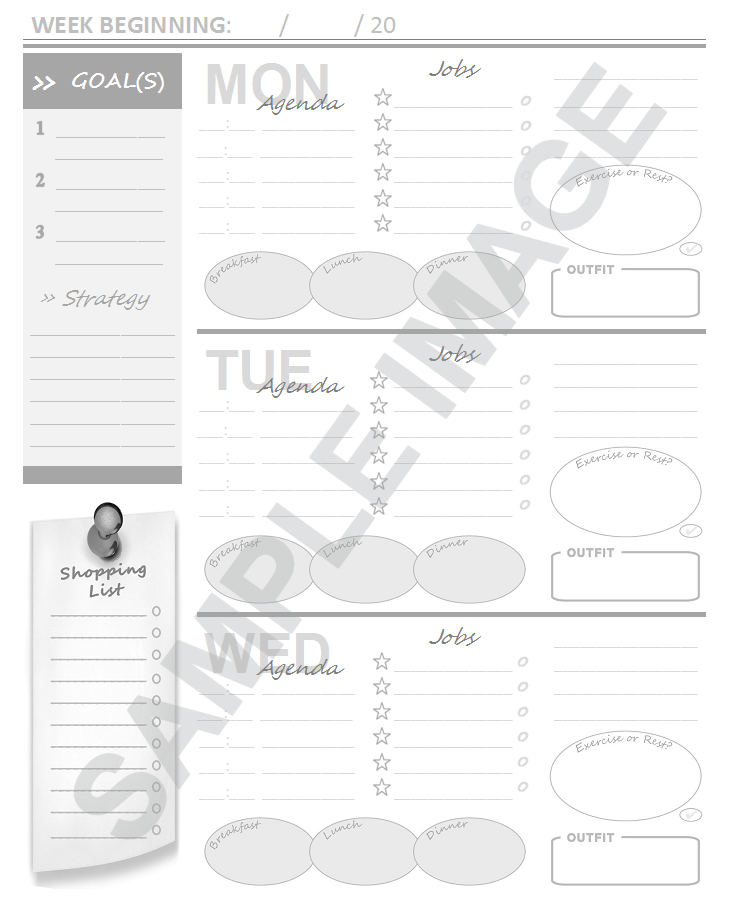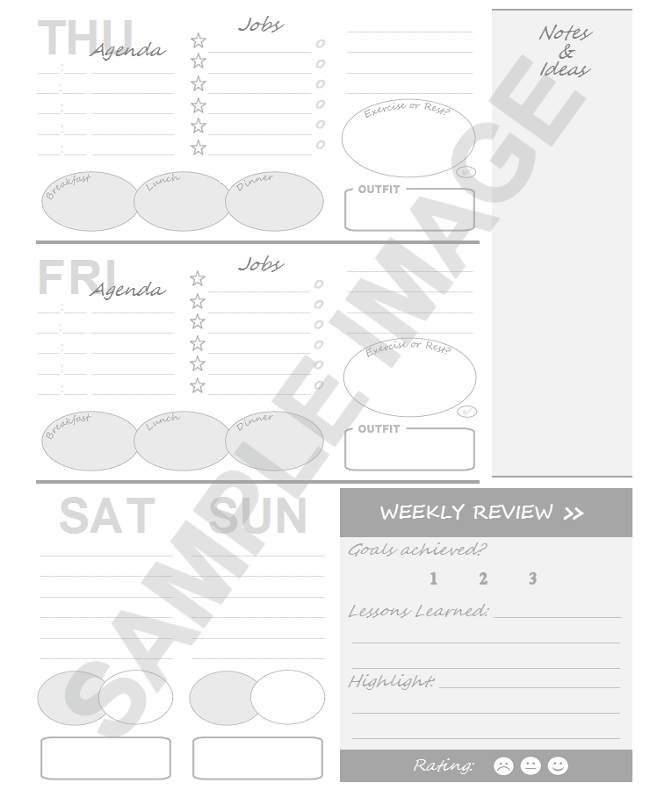 at the back of the Books
Password Storage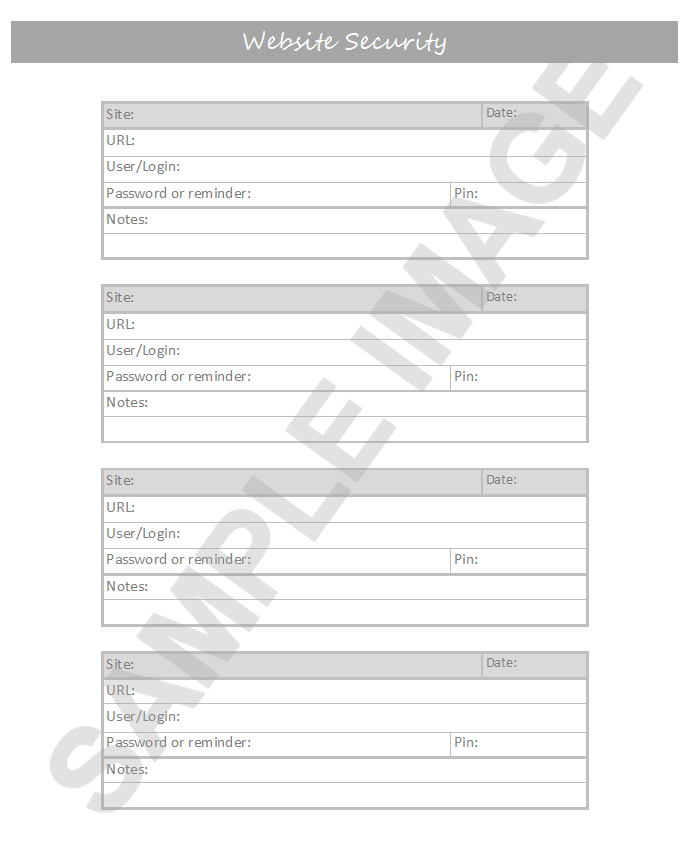 Storage Space for Online Purchase Reference Codes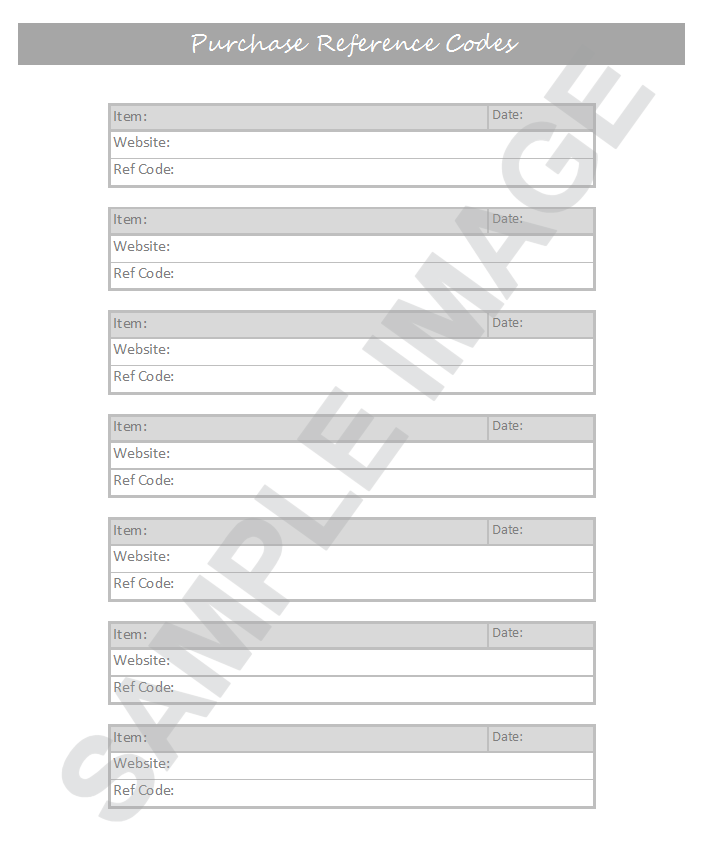 An At-a-Glance Calendar (over 4 pages)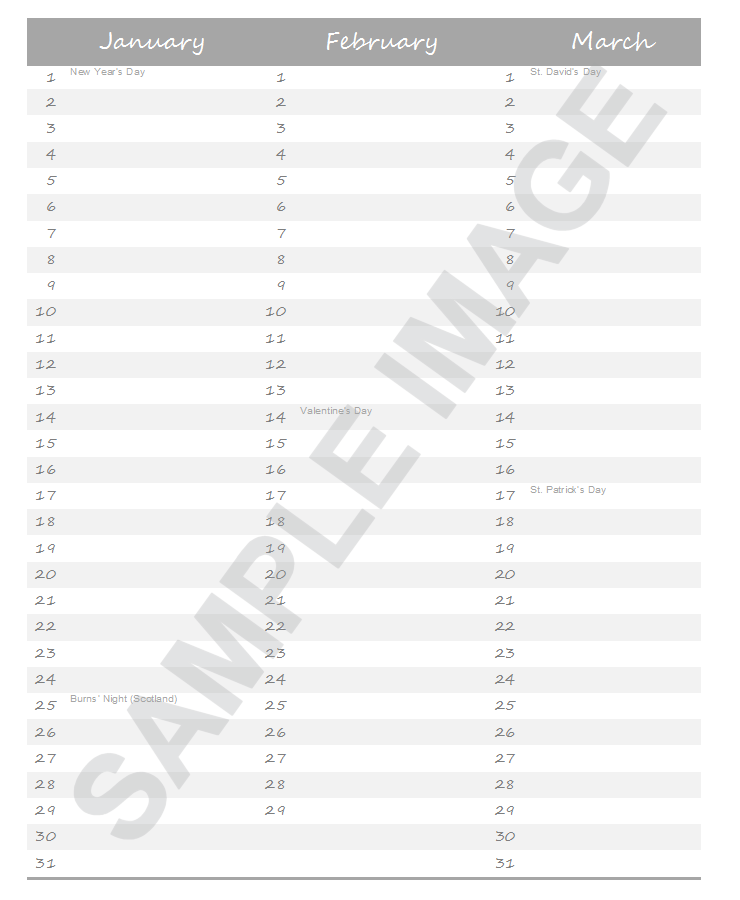 INTERIOR:
Daily records allows space to log:
- an appointment agenda,
- a jobs list with tick boxes and stars to highlight priorities,
- meal planning,
- exercise or rest, and
- intended outfit (super-useful for laundry planning).
Each week is conveniently set out on a two-page spread ...
You enter the week start date so you can begin using your planner any time of the year without wasting money buying weeks that have already passed.
Alongside daily planning you can record up to 3 weekly goals, plan a strategy to achieve them and review your success (and the reasons behind it) at the end.
There's also a weekly shopping list, general notes and an overall rating area.
At the back of the planner are:
- an at a glance year planner for noting birthdays, holidays etc...
- a couple of pages for storing website addresses, passwords and online purchase reference codes.
- a general notes page.
EXTERIOR:
Cover: Tough matte paperback.
Binding: Secure professional trade paperback binding, i.e. it's built to last; pages won't fall out after a few months of use.
Dimensions: 20.3 x 25.4 cm (8" x 10"). (Almost the same width as A4 but a few cm shorter in height – so no more cramming into tiny boxes!)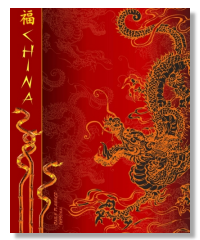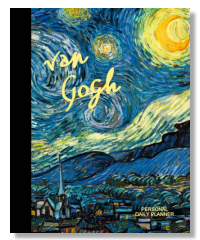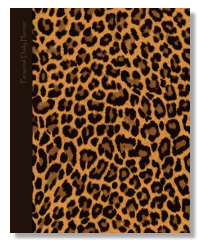 To view the full range available, click on a blue button below.