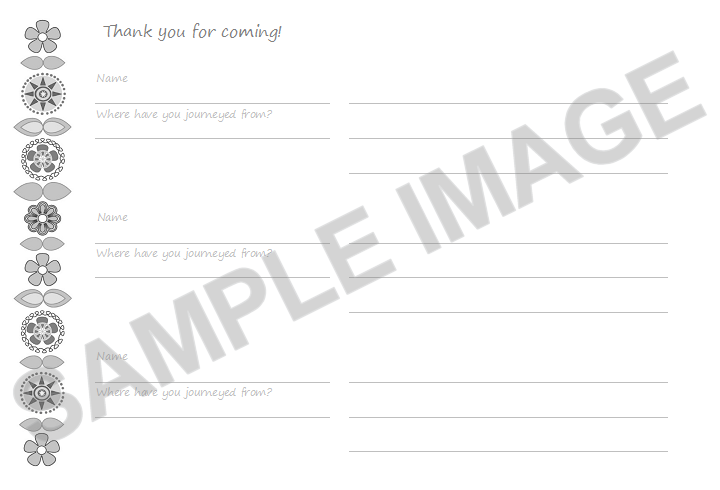 Book Cover: Tough matte paperback.

Binding: Professional trade paperback binding. i.e. it's bound securely (to the same standard as the books in your local library). The pages won't fall out with use, but you may need to give it a squish to make it lie flat.

Dimensions:
Publication dates of 2018 or later, 21.0 x 15.2 cm (8.25" x 6").
Publication dates pre-2018, 8.5" x 6"

Interior:
- 110 pages of acid-free, pure white, thick (55 lb) paper to minimize ink bleed-through.
- Black & white border decoration on each page, suitable for any occasion.
- Each page thanks the guests for coming, prompts them to give their names and where they have journeyed from, and politely invites them to write a few lines on their thoughts. We advise customers to use the search inside facility before purchasing.
- Light lines that don't overpower notation.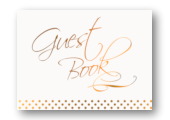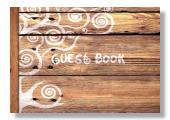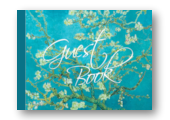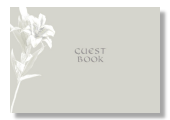 To view the full range available, click on a blue button below.