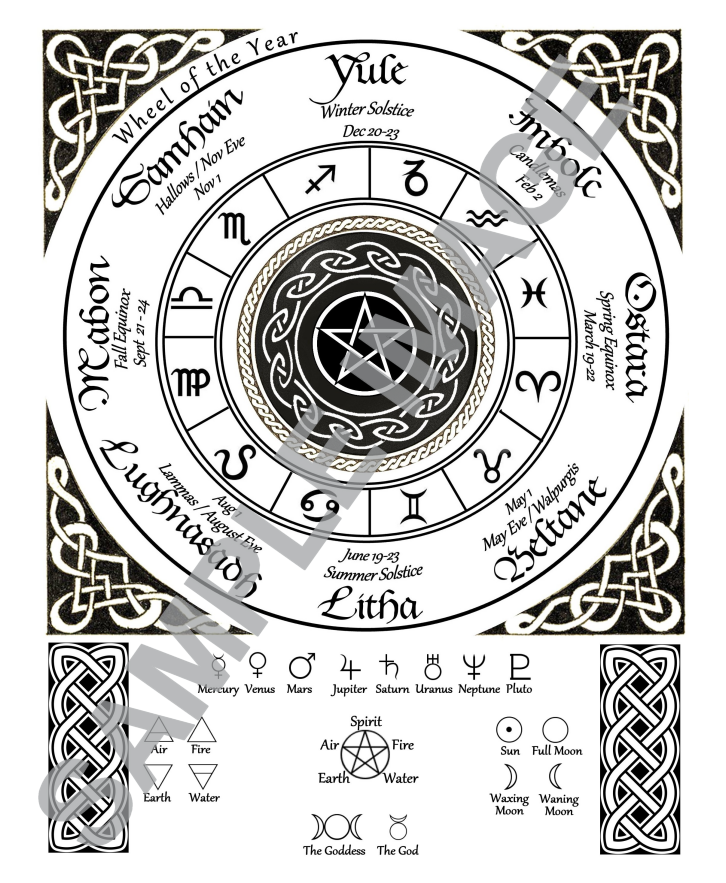 INTERIOR:
Ninety decorative and spacious spell record pages with space to log:
- Purpose of Spell,
- Inspiration/Source,
- How to Cast,
- Things Required,
- Use History & Efficacy, and
- Secrets to Success.
At the Back:
- The Wheel of the Year,
- A glossary of some symbols of witchcraft, and
- Decorative notes pages.
At the Front is a blank spell list to personalize. Here you can categorize your spells into: incantations, elixirs, talismans, visualizations or your own categories. So, as your grimoire fills up, you can always quickly find the spell you want by allocating each to one or more categories as you go along.
Thick white paper minimizes ink bleed-through.
EXTERIOR:
Cover: Tough matte paperback.
Binding: Secure professional trade paperback binding, i.e. it's built to last; pages won't fall out after a few months of use.
Dimensions: 20.3 x 25.4 cm (8" x 10"). (Almost the same width as A4 but a few cm shorter in height – so no cramming into tiny boxes!)
Available in three designs: