Main Pages
(Each week occupies a two page spread, scroll down for enlarged individual pages)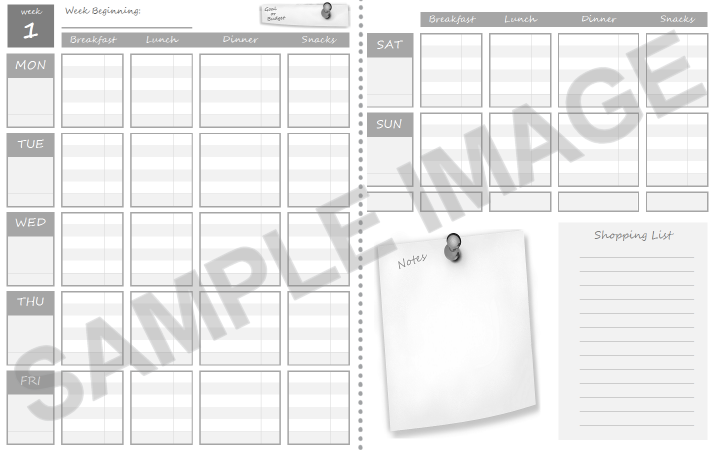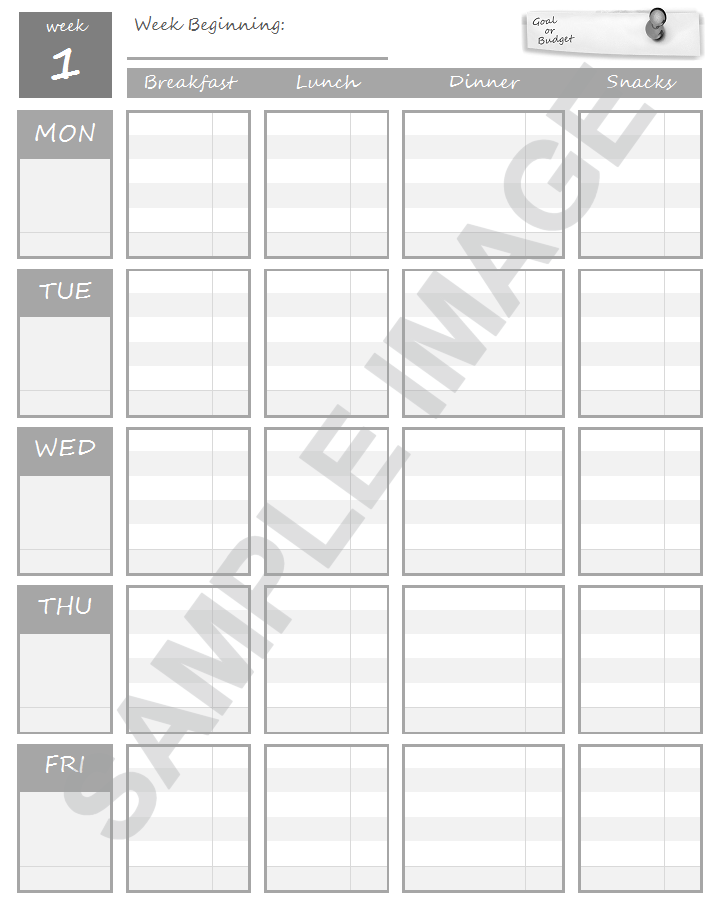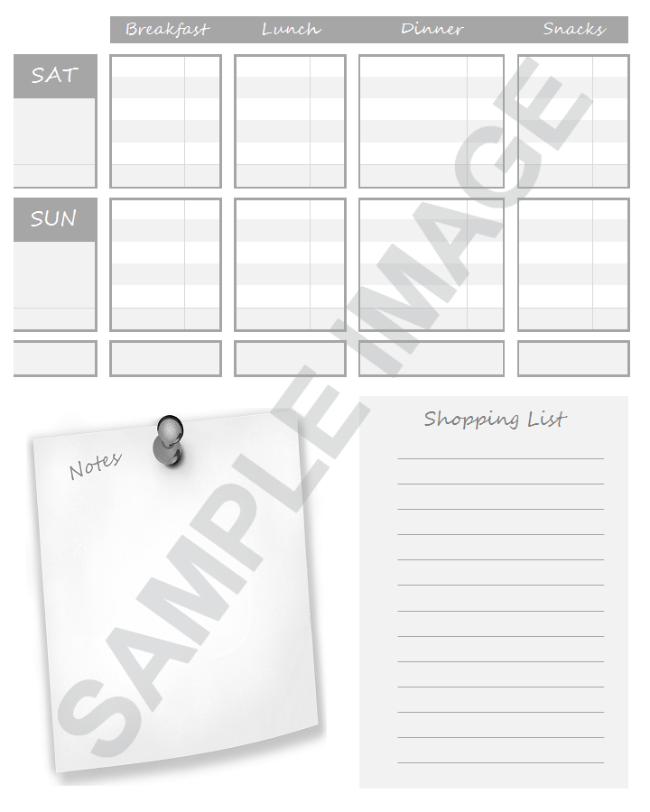 Two tracker Pages at the back of the Books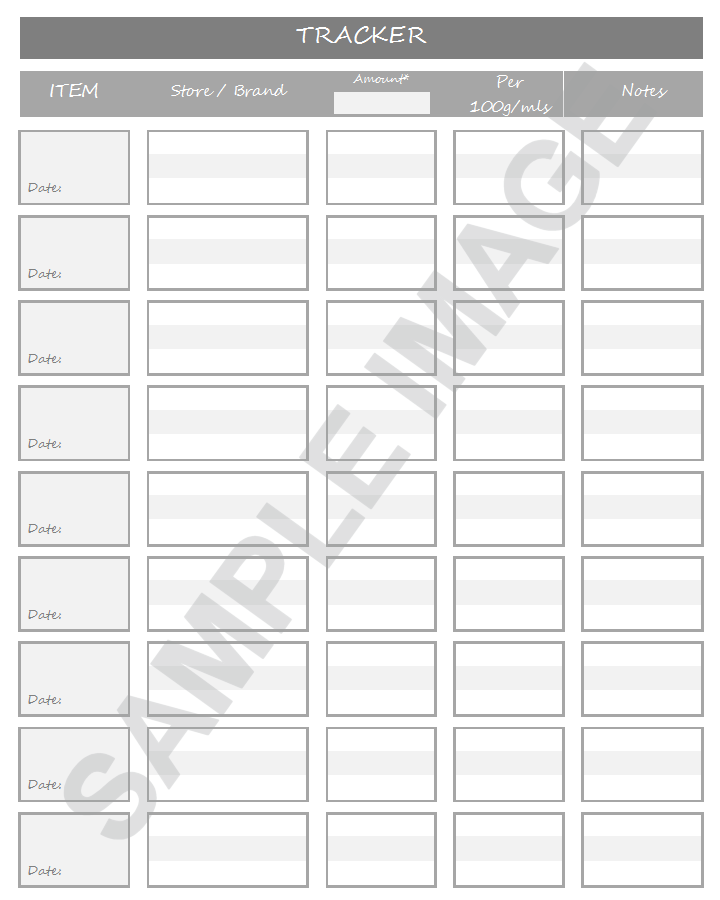 INTERIOR:
- Each log provides the facility to total anything, cost or calories, but the shading for this is subtle so you can easily ignore it and just write a meal title over the top if desired.
- There's a shopping list with each week so you can take it to the store and see at a glance what you need.
- A Notes section for each week allows extra space to record e.g. special celebrations, additional guests or comments on what worked and what didn't.
- At the back, use the double page tracker chart to compare any values across three different stores or brands; again it could be cost, calories or anything else. There's also a page at the back to jot down your regular fallback meals just the once, so if you're tracking totals or ingredients you don't have to keep rewriting the same lists. (There's also a general Notes page at the back too.)
- Thick white acid-free paper minimizes ink bleed-through.
EXTERIOR:
Cover: Tough matte paperback.
Binding: Secure professional trade paperback binding, i.e. it's built to last; pages won't fall out after a few months of use.
Dimensions: 20.3 x 25.4 cm (8" x 10"). (Almost the same width as A4 but a few cm shorter in height – so just that bit easier to fit into a shopping bag!)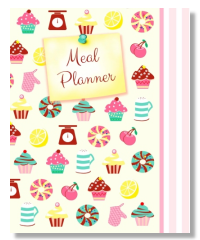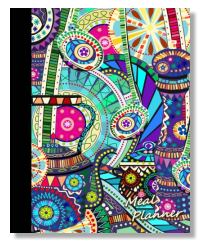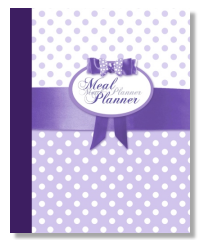 'Polka Dots in Purple'
(Red also available)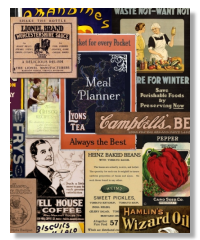 To view the full range , click on a blue button below.