Perpetual Birthday Calendar Books
At a Glance Calendar (First 24 pages )
Gift Logs (Six for each month)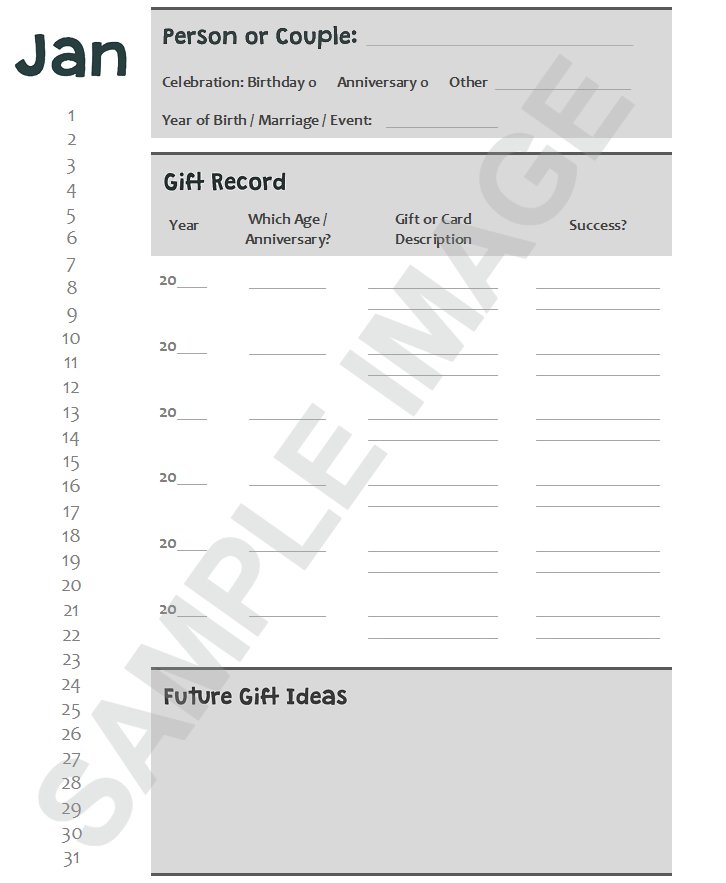 Event Planners (four at the back of the book)
(Each Event Planner occupies a two page spread, scroll down for enlarged individual pages)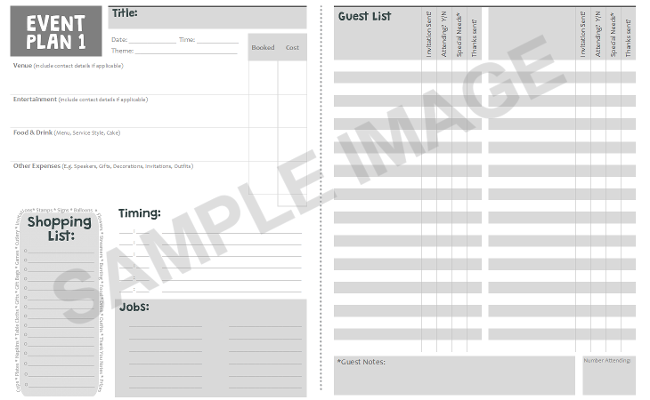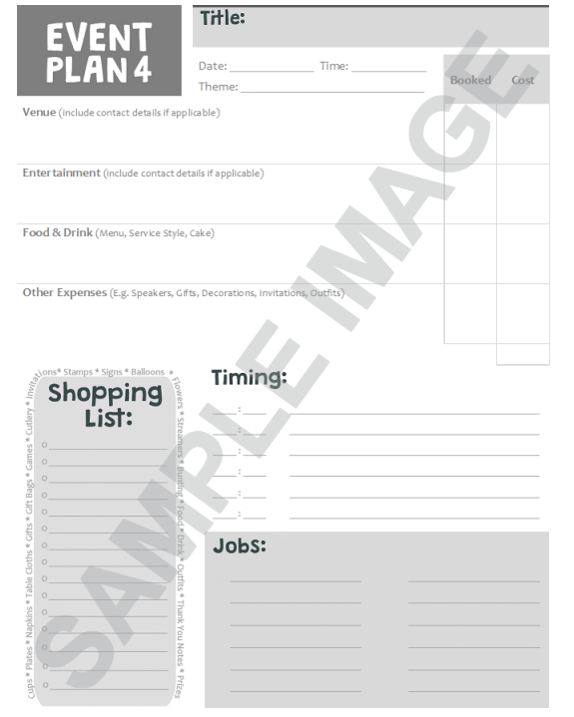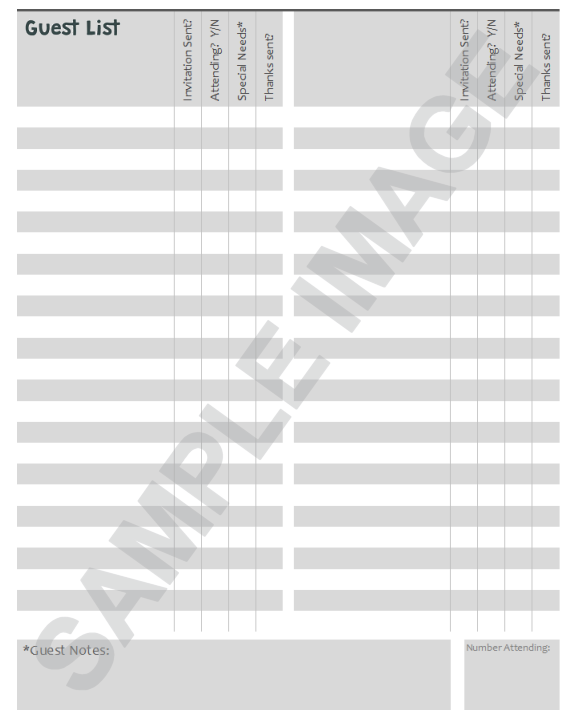 FULL CONTENTS
At-a-Glance Perpetual Calendar: To note the birthday and anniversary dates of friends and family. A spacious two-page spread for each month.
Gift Logs: Following the calendar, you can make logs for up to six separate events in any given month. Each record page includes the:
- name of the person or couple,
- nature of the celebration,
- date and year of the original event (so it's easy to calculate which anniversary is coming up),
- gifts you have given them for up to six years and whether they were a success or not, and
- ideas you have for future gifts.
Event Planners: Celebrations mean parties! So, at the back, we've added four party planners. Each occupies a convenient two-page spread and provides the facility to:
- create a guest list of up to 50 people,
- record details of venues, food plans, entertainment bookings and event timing, and
- write your jobs-to-do and shopping lists.
Reference Pages & Notes: At the very back, to help you with gift ideas, are the:
- monthly birthstones and flowers, and
- traditional wedding anniversary gift lists for the USA and the UK.
BOOK SPECIFICATIONS:
- 100+ pages of pure white acid-free 55 lb paper minimizes ink bleed-through.
- Large size – 8" x 10" (20.3 x 25.4 cm)
- Tough matte cover, bound securely with professional trade paperback (perfect) binding, i.e. it's built to last; pages won't fall out after a few months.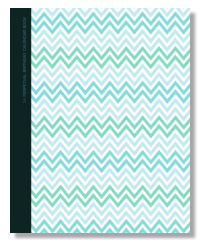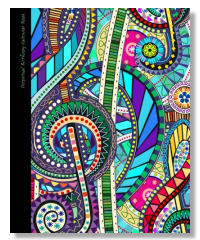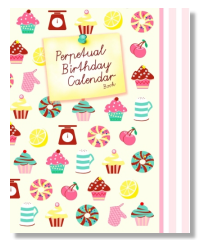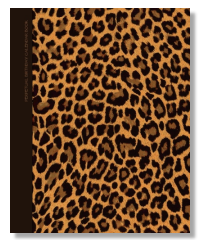 To view the full range available, click on a blue button below.