Primary Composition Books: Creative Writing
Please Note: This internal image is for the 'Handwriting' books NOT the 'Kids School Exercise Books'. (The latter are wide-ruled throughout.) When you click back through to Amazon be sure to look for the words 'Creative Writing' and 'Handwriting' in the title, as the cover images for both products are very similar.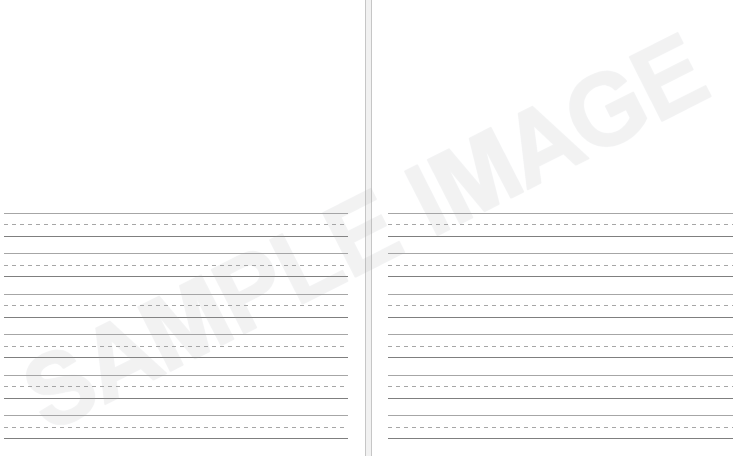 Cover: Tough matte paperback with a large, colorful 10 x 10 times table grid on the back and a super-cute fairy on the front.

Binding: Professional trade paperback binding, i.e. it's bound securely, to the same standard as the books in your local library.

Dimensions: 20.3 x 25.4 cm (8" x 10"). (Almost the same width as A4 but a few cm shorter in height).

Interior:
- 100 pages of thick white paper minimizes ink bleed-through,
- Black & white D'Nealian handwriting guidelines on the bottom half of each page to assist beginner writers.