Over 300 positive reviews on our retail pages...
"Beautifully laid out.
The designers have considered many aspects of gardening projects to produce a journal which is easy to use."
8.5" x 11" (21.6 x 27.9 cm) – no more cramming into tiny boxes!
Each weekly log (large image below) has space for:
Things to Do by category: Planting, Propagation, Maintenance, Pruning, Pest Control & Other
Harvesting volumes
Wildlife
Weather
Spending
What's in bloom
Highlight of the week
A personal weekly journal
Each month has a title page, to list major jobs, and a blank facing page to build a visual keepsake of the garden through the seasons. A monthly round-up page provides plenty of additional journal space.
All Designs
Priced-for-Bulk $6.98
✔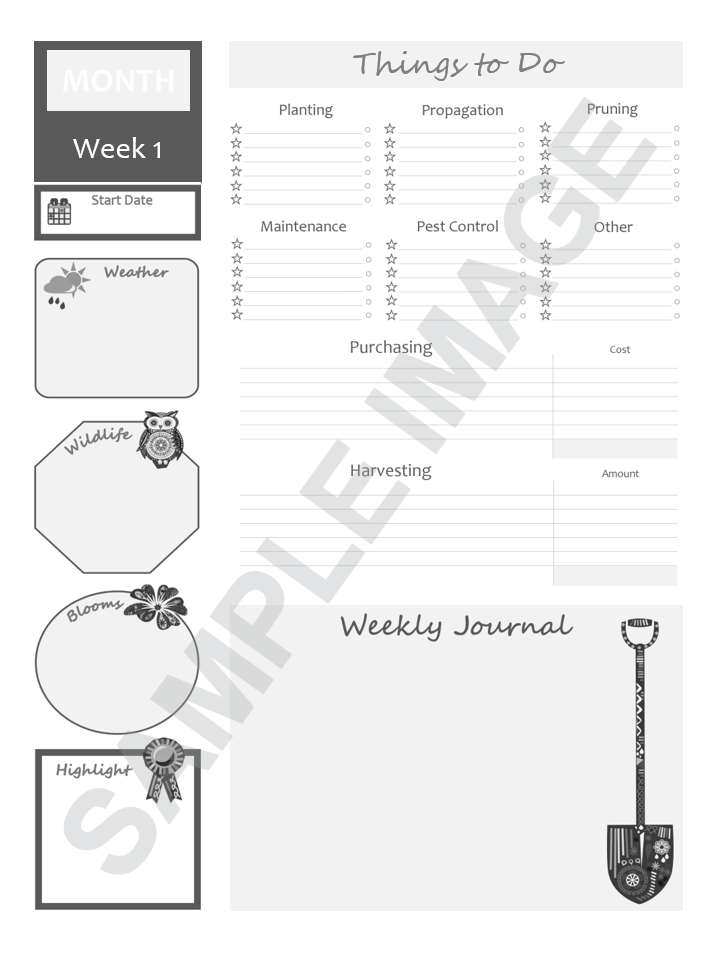 Tools for planning the year ahead include a brainstorming page, graphing paper and an at-a-glance year planner.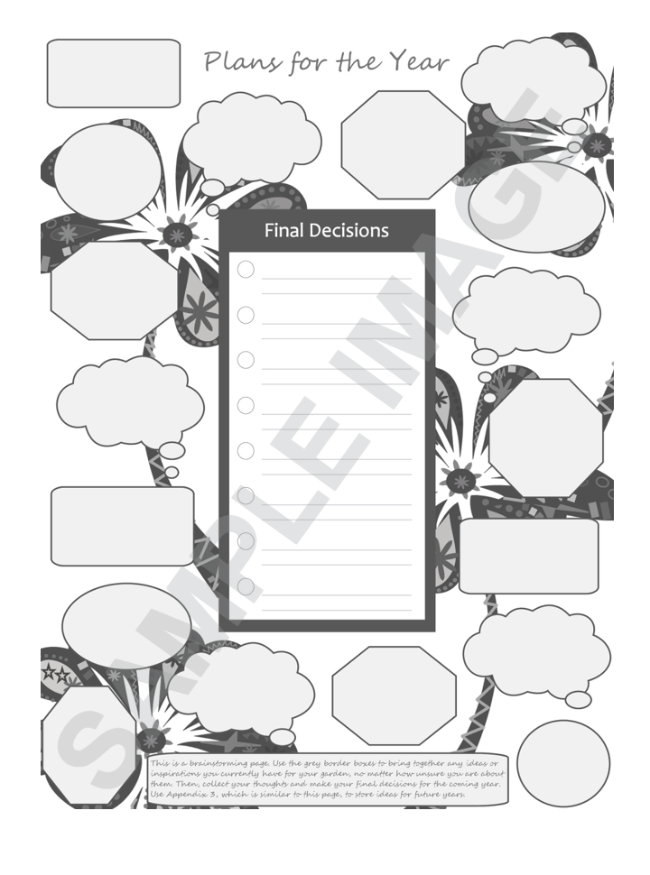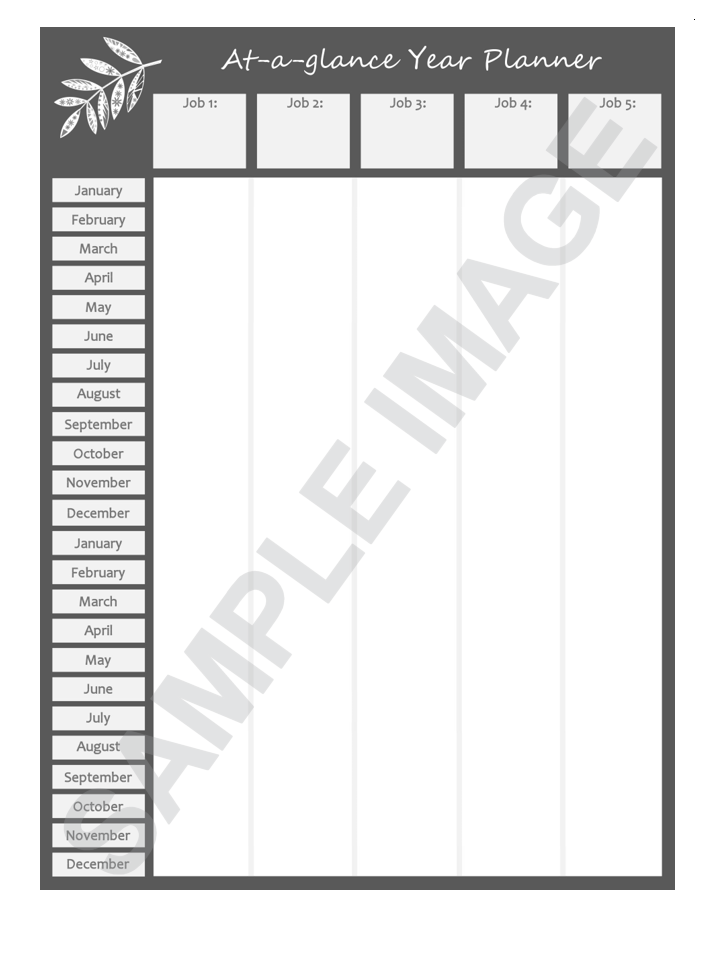 Make plant lists
Keep supplier addresses and passwords
Store ideas for future years