BULK - PERPETUAL BIRTHDAY CALENDAR BOOKS beta
CLOSE PAGE TO RETURN
TO THE PRODUCT LIST
Dimensions: 108 pages; 8" x 10" (20.3 x 25.4 cm)
Contents include:
At-a-Glance Perpetual Calendar: To note the birthday and anniversary dates of friends and family. A spacious two-page spread for each month.

Gift Logs: Following the calendar, make logs for up to six separate events in any given month. Each record page includes the:
name of the person or couple,
nature of the celebration,
date and year of the original event (so it's easy to calculate which anniversary is coming up),
gifts given for up to six years and whether they were a success or not, and
ideas for future gifts.
Event Planners: There are four party planners. Each occupies a convenient two-page spread and provides the facility to:
create a guest list of up to 50 people,
record details of venues, food plans, entertainment bookings and event timing,
write jobs-to-do and shopping lists.
Reference Pages & Notes: At the very back, to assist with gift ideas, are:
monthly birthstones and flowers, and
traditional wedding anniversary gift lists for the USA and the UK.
At a Glance Calendar (first 24 pages )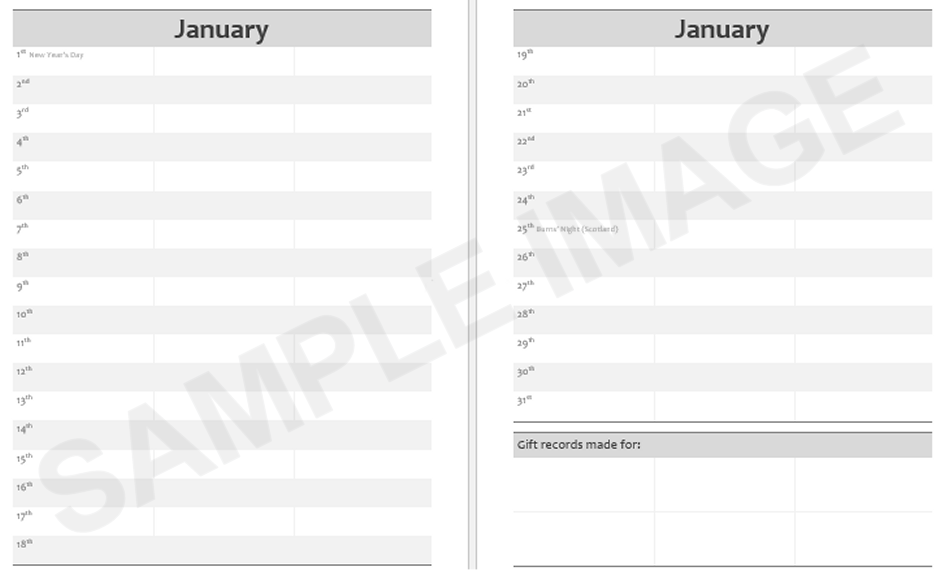 Gift Logs (six for each month)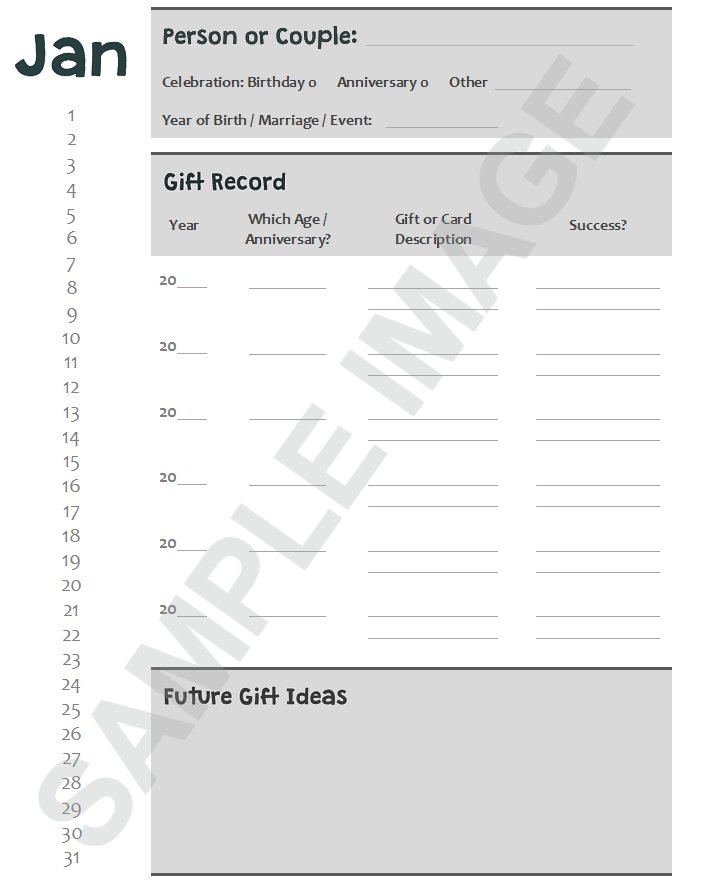 Event Planners (four at the back of the book)
(Each Event Planner occupies a two page spread, scroll down for enlarged individual pages)