Over 350 positive reviews on our retail pages...
"An absolutely great little book!! Loads of checklists, useful information and sections to complete, creating wonderful memories."
8" x 10" (20.3 x 25.4 cm). Almost the same width as A4 but a few centimeters shorter in height.
Keep travel plans and memories in one place. Store four trips: one of up to 21 days, two up to 15 days and one up to 9 days. (Detailed images below).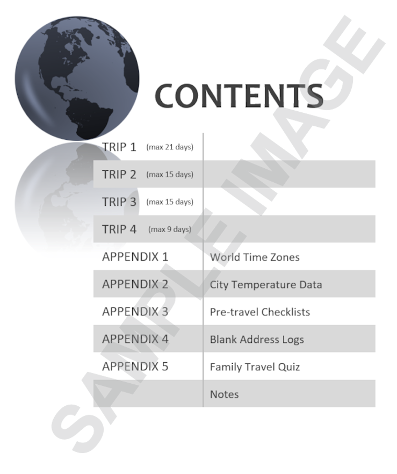 Summary boxes for each day's major activity, plus a large space for maps or memorable images.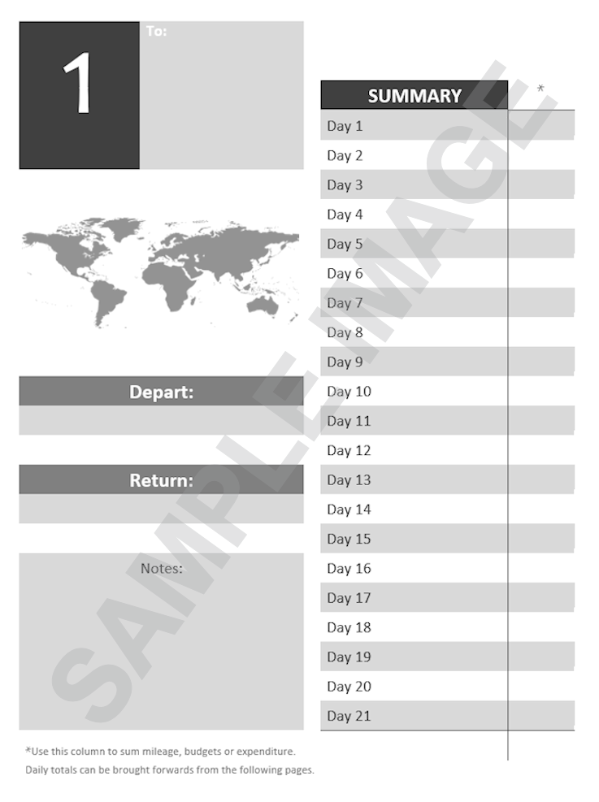 For accommodation and activity schedule, duration, booking status and cost. Calculate totals for any numerical entries.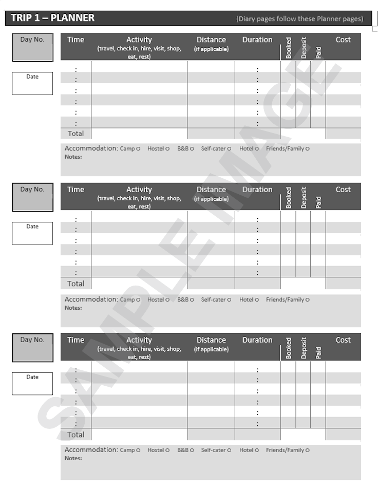 Retrospective Diary Pages
A full page per day. Question prompts, ratings and plenty of space for personal reflections.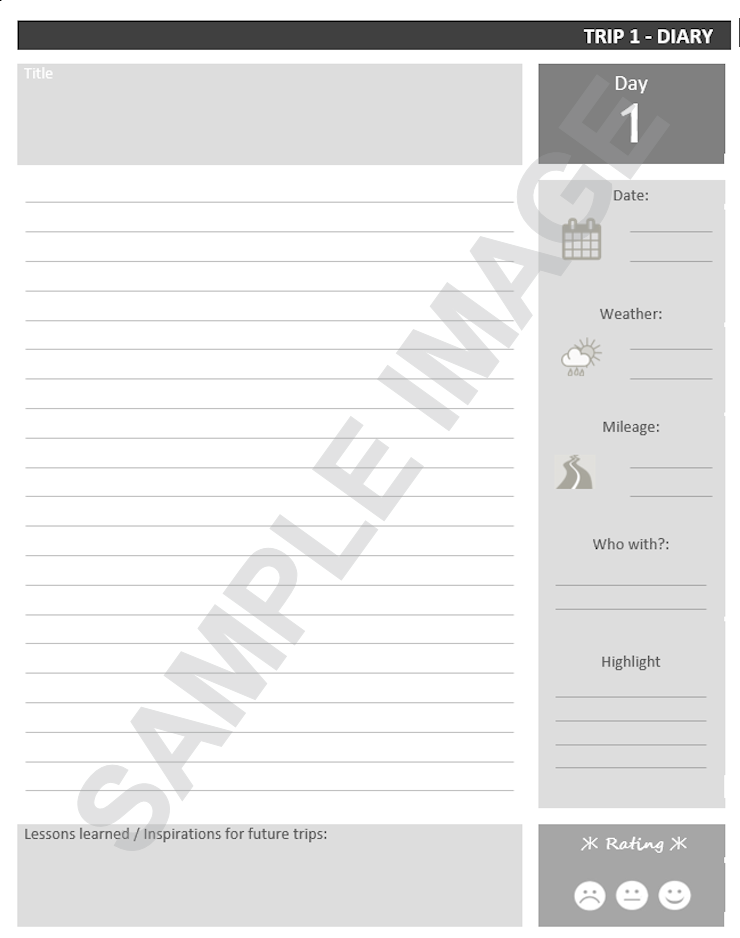 *The text inside the Vintage Travel Trip Planner is a cursive font, but the content is identical. Please be sure to use Look Inside on the Amazon product page before ordering.