Over 800 positive reviews on our retail pages...
"Perfect for my
daughter's cooking class. It has everything she needs and loves it.
I highly recommend."
8" x 10" (20.3 x 25.4 cm). Almost the same width as A4 but a few cm shorter in height – so no more cramming recipes into tiny boxes!
A blank personalized Contents Table with space to add choice cooking categories alongside the standard ones.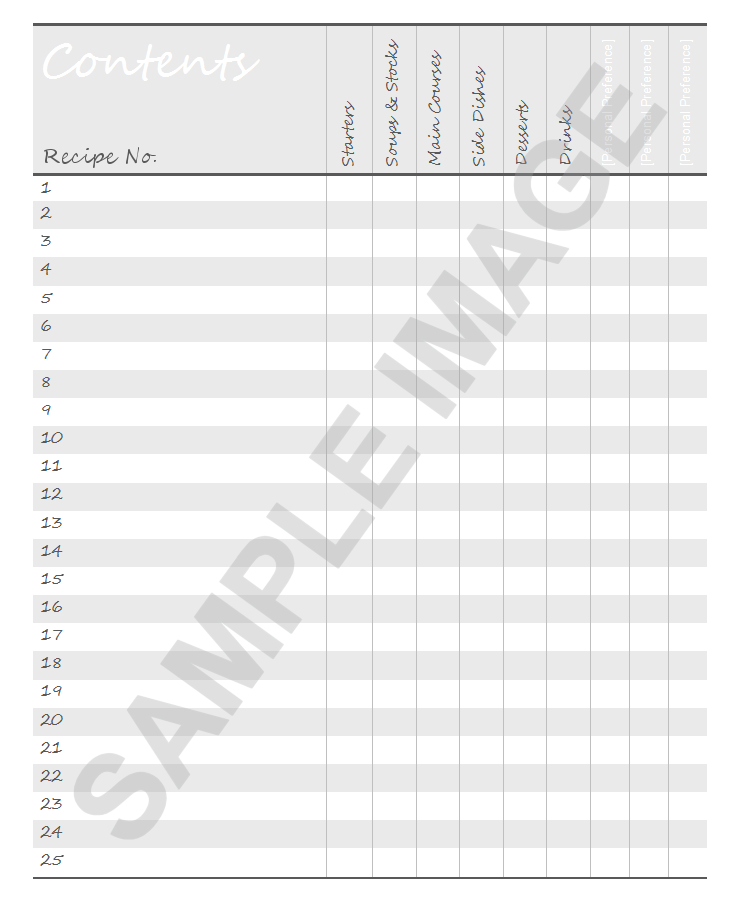 One hundred attractive and spacious recipe record pages (large image below).
Space to log:
Special dietary requirements

Recipe origin

Serving number

Preparation & cooking times

Cooking style

Food and wine accompaniments

Nutrition

Ratings of difficulty level and success
Conversion charts for temperature, weight and volume (British & American).

Notes pages for jotting down chefs, TV programs, Youtube channels, ingredients suppliers, culinary terms or festivals etc.