Over 1700 positive reviews on our retail pages...
"It has a great layout and the Contents page at the beginning is awesome."
8" x 10" (20.3 x 25.4 cm). Almost the same width as A4 but a few centimeters shorter in height – so no cramming into tiny boxes!
One hundred attractive and spacious record pages. As well as the main review space, there are logs for:
Title, author, publishing details & page count
Start & finish dates
Book format, source & genre / subject
Thoughts & inspirations in an Inspiration Tree
Ratings: Plot, Character development, Ease of reading and Overall score
Memorable quotes
There are many more recent designs. To find them quickly, click on any below and, once on Amazon, scroll down to 'From the Publisher'.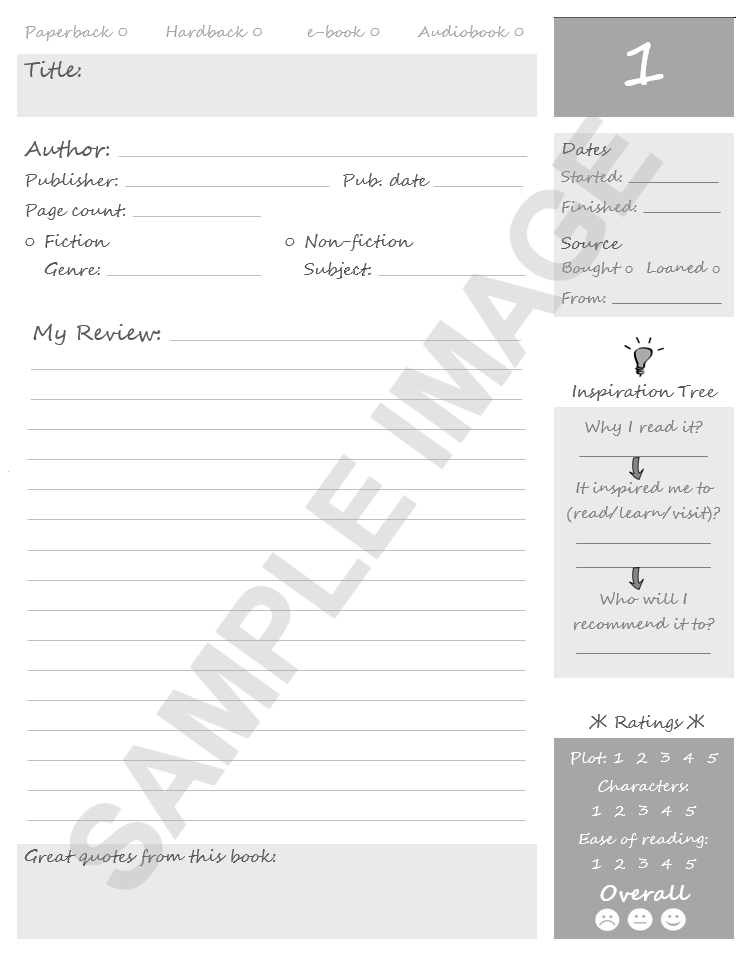 Reviews can always be quickly found by allocating each to one or more categories as the log is built. Includes space to add personal categories alongside those provided.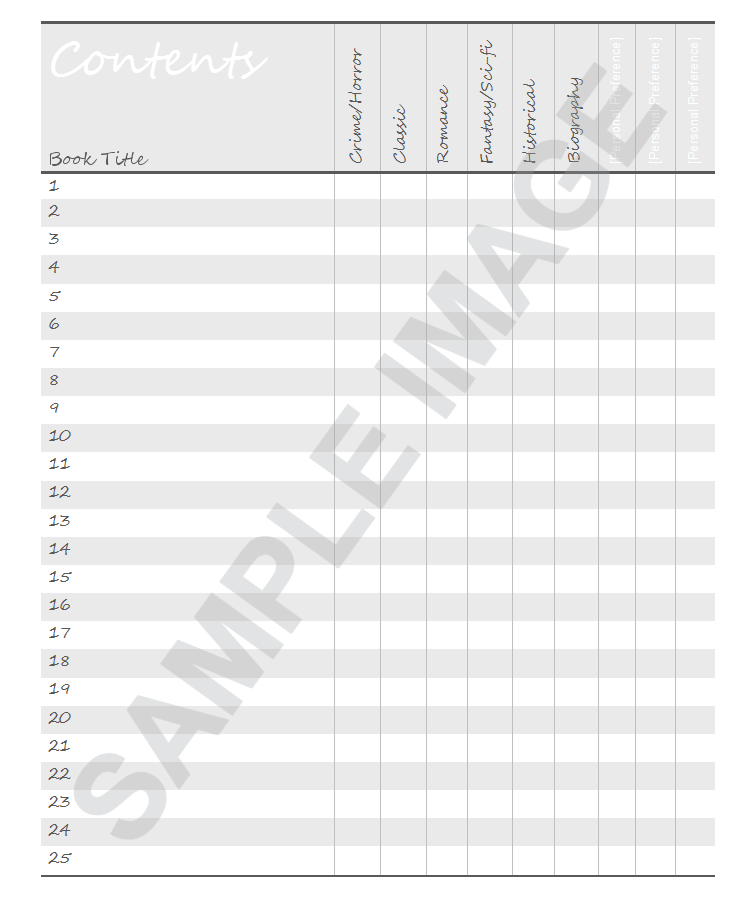 A tick list of the top 100 voted fiction books
A loan record sheet
A Notes page for jotting down new authors, books to read, book suppliers and other useful reading resources