A versatile planner with the facility to total anything - cost or calories - but subtle shading means a simple meal title can be written over the top if desired.
Thick white acid-free paper minimizes ink bleed-through and perfect binding means it's built to last.
Each week occupies a two page spread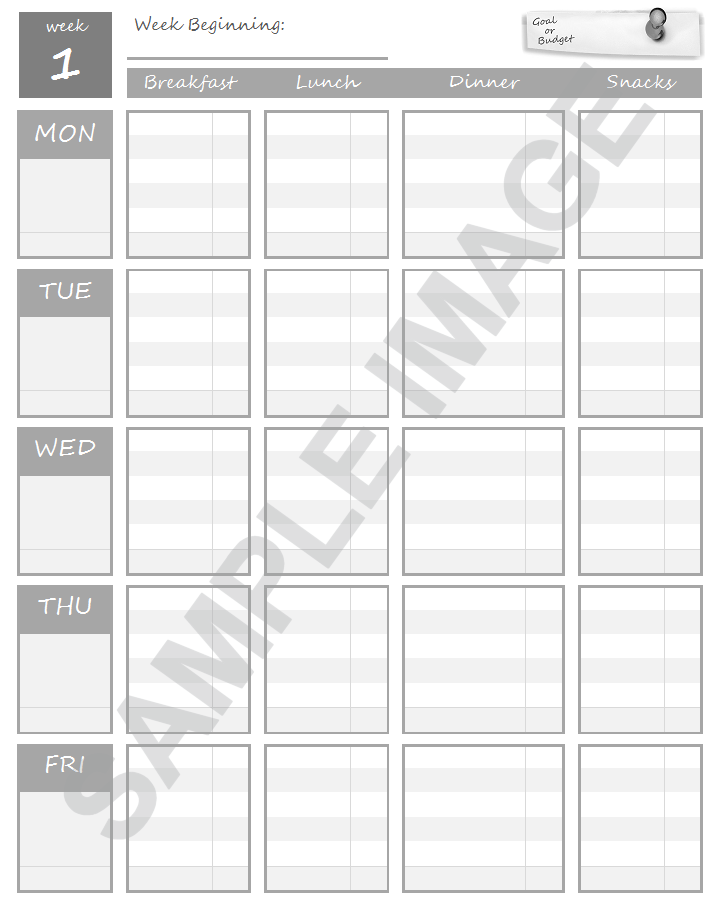 A double page tracker to compare cost or calories across three different stores or brands. There's also spacefor your regular fallback meals, so you don't have to keep rewriting the same lists.