One hundred attractive, spacious logs on thick white, acid-free paper. A personalized Contents gives space for your favorite genres. Always find your reviews quickly by allocating categories as you go along.
A tough paperback with a soft matte sheen that's build to last.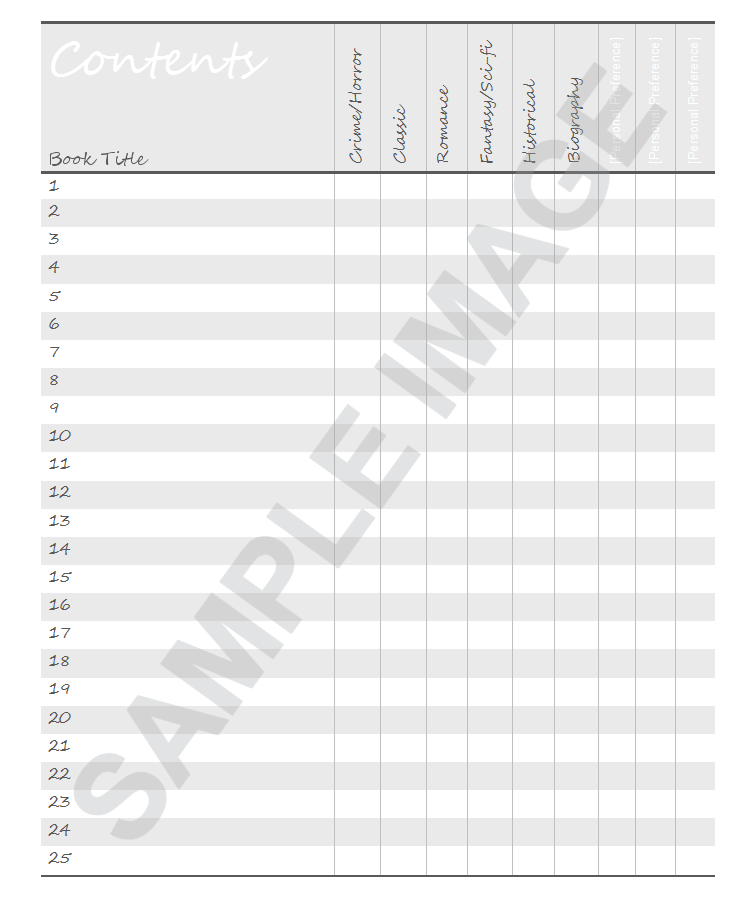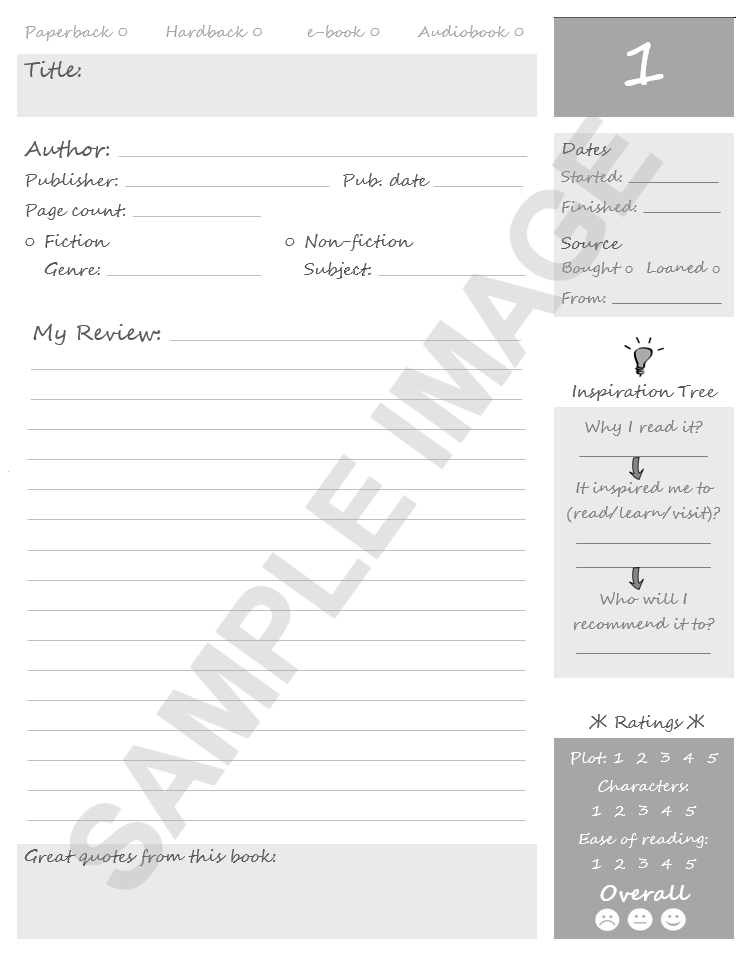 A loan record sheet and a tick list of popular fiction.