Over 600 positive reviews on our retail pages...
"These fly off my shelves in my private lesson studio!!! Always reordering and adding new styles!!!"
8" x 10" (20.3 x 25.4 cm). Almost the same width as A4 but a few cm shorter in height – that bit easier to squeeze into a bag.
100 pages of blank music manuscript
12 staves per page with thin lines that don't overpower notation. (The even number means there's no wasted staves when pairing clefs)
Page numbers
Enough space between staves for jottings and lyrics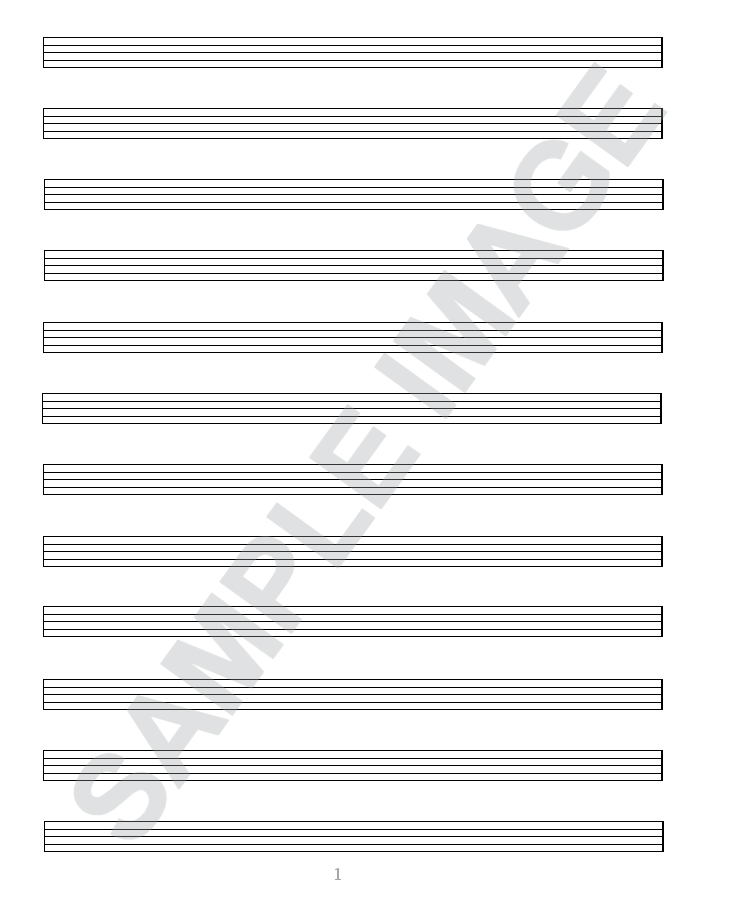 *2nd Editions have open staves and blank Contents tables at the front