Over 300 positive reviews ...
"Absolutely love it!
I shared it. Hundreds of likes, with people that ordered as a result. Thank you so much for designing a great journal.
Big Fan!"
8" x 10" (20.3 x 25.4 cm). Almost the same width as A4 but a few centimeters shorter in height – that bit easier to fit into a bag.
Each week occupies a two page spread (larger images below) and allows for:
Totals of anything, cost or calories, but the shading is subtle so a meal title can easily be written over the top if preferred
A grocery list, so the book can be taken to a store
Extra Notes
A double page tracker chart to compare e.g. cost or calories across three different stores or brands. There's also a page to jot down regular meals just the once, so ingredients don't have to be repeatedly written.
A general Notes page.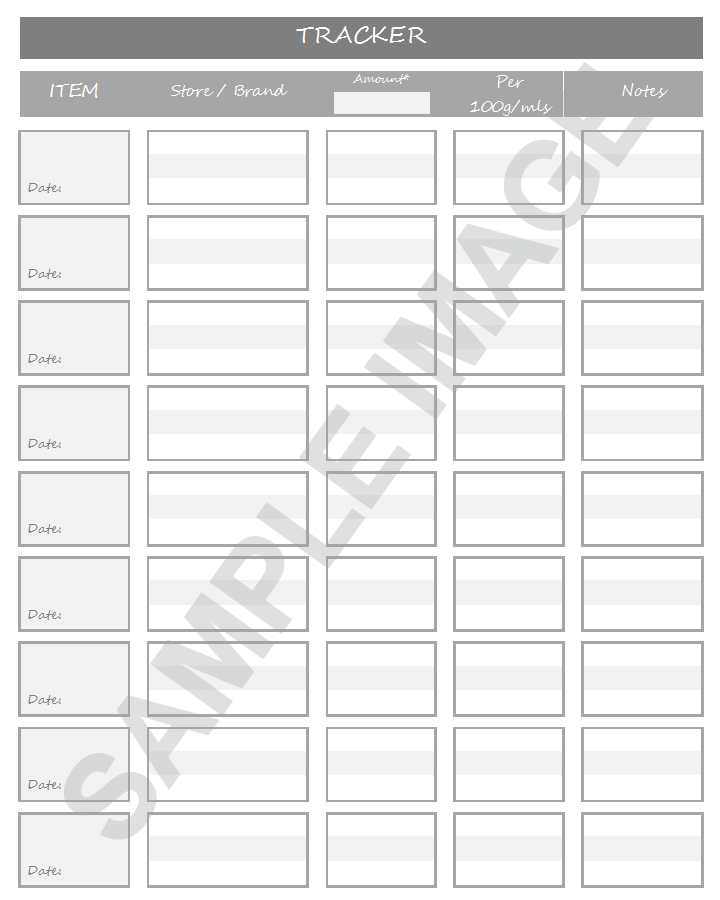 All Designs
Priced-for-Bulk $5.98
✔