Over 60 positive reviews...
"I love this. Spaces for healthy goals. Several people in our health challenge at work purchased this after I did because they liked it so much too! !!!"
8" x 10" (20.3 x 25.4 cm). Almost the same width as A4 but a few centimeters shorter in height – no more cramming into tiny boxes!
Each week is conveniently set out on a two-page spread. (Larger images below).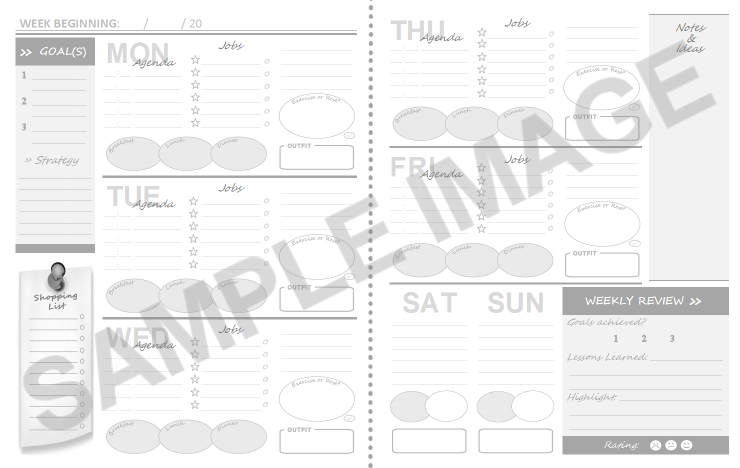 The start date is entered manually, so planning can begin any time without wasting weeks already passed.
Alongside daily planning, record up to three weekly goals, plan a strategy to achieve them and review their success.
There's also a shopping list, general notes and an overall rating area.
Daily records allow space to log:
Appointments
Jobs with tick boxes and priority stars
Meal plans
Exercise or rest, and
Intended outfit (super-useful for laundry planning)
An at-a-glance year planner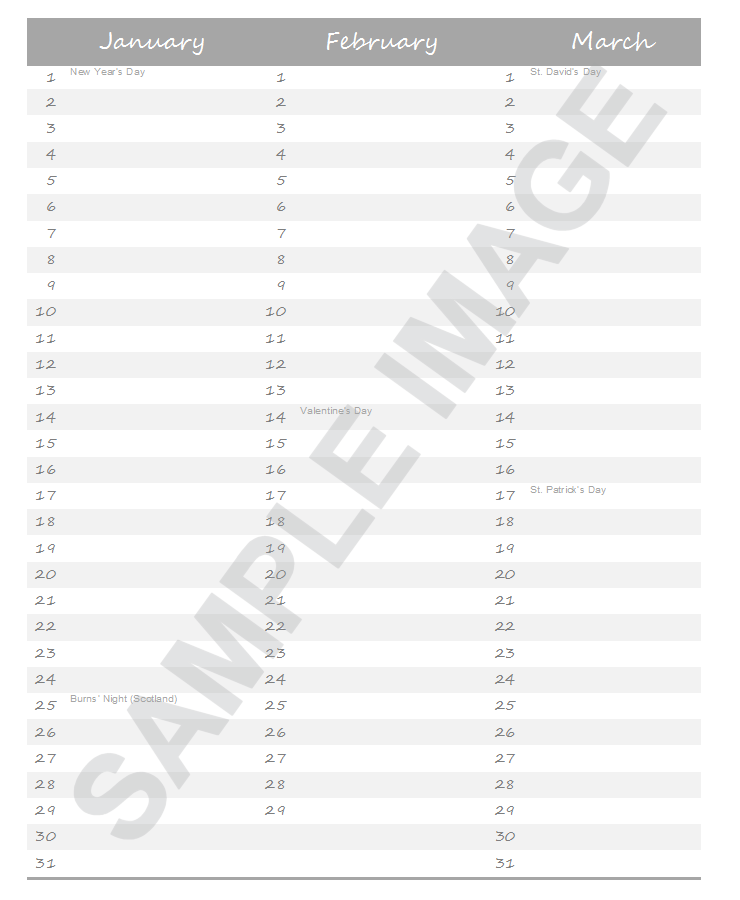 A few logs for web passwords & addresses