Over 120 positive reviews ...
"I love these,
I bought four."
8" x 10" (20.3 x 25.4 cm). Almost the same width as A4 but a few centimeters shorter in height.
Four blank Contents pages with category columns.
103 medium-wide ruled pages
30 lines per page
Large decorative numbering
A title box
A few introduction lines
The main ruled section
Two summary spaces at the bottom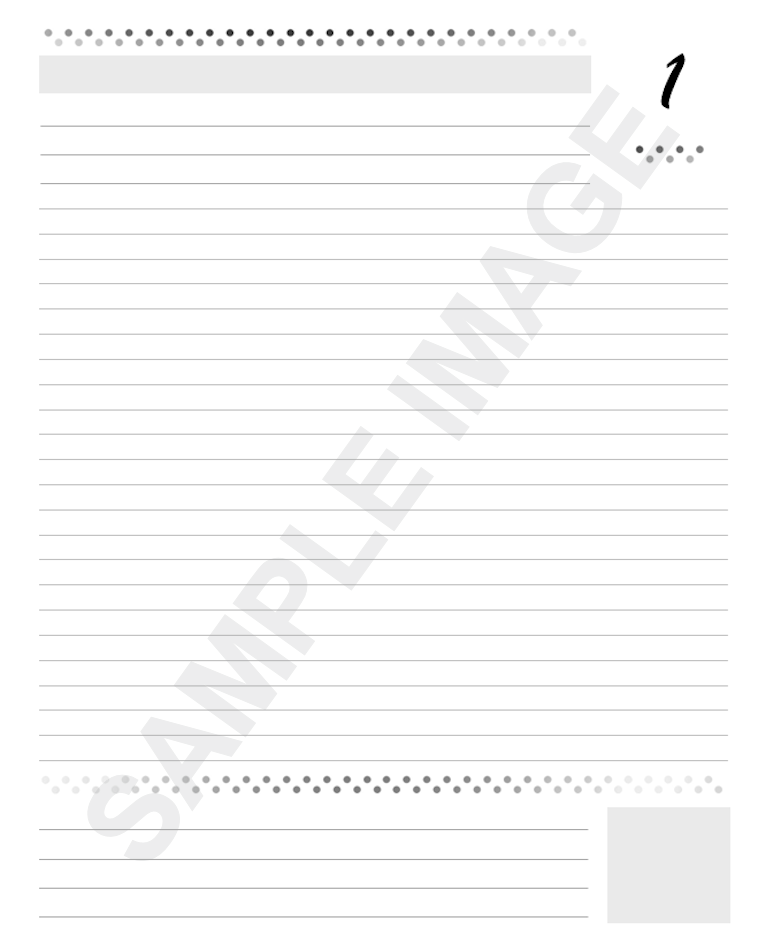 Two Brainstorming pages, to make mind maps or capture inspirations, and a Notes page.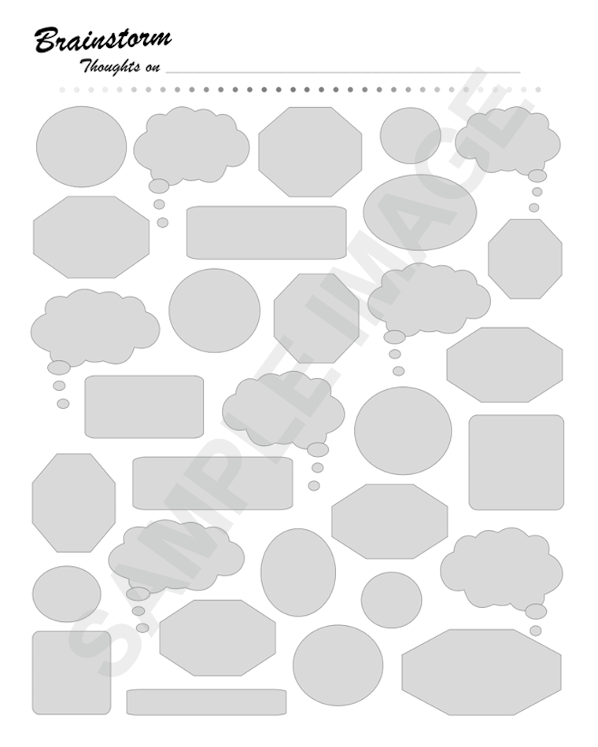 The majority have the 'Dots' interior pattern throughout (shown above), but a few have a 'Solid' interior pattern and are marked with an [S*].
Example of the 'Solid' interior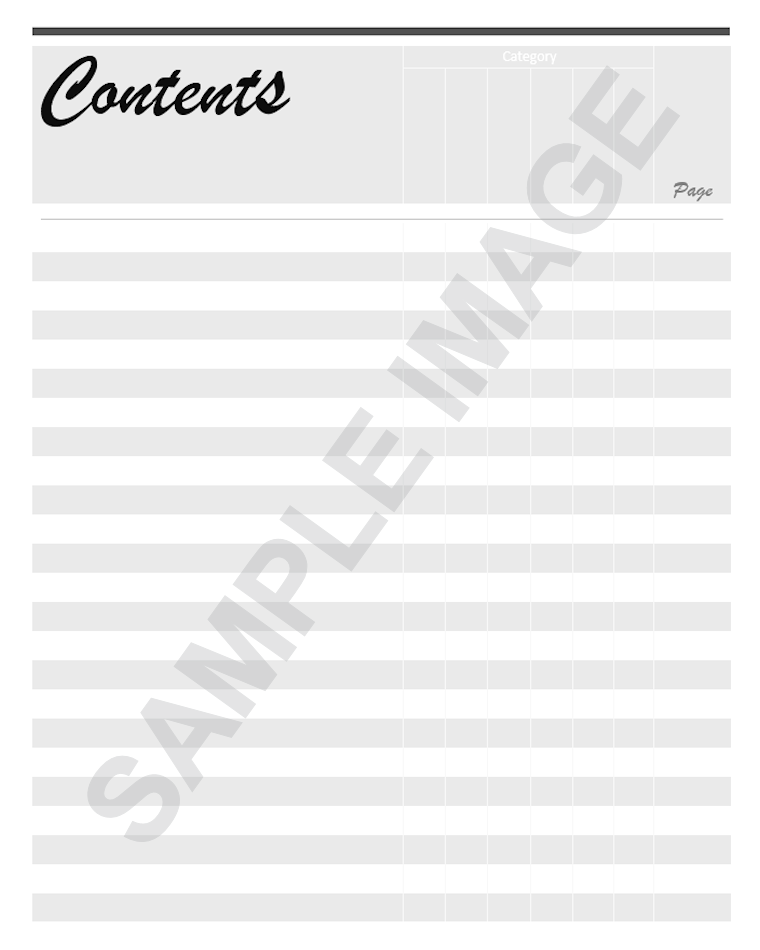 All Designs
Priced-for-Bulk
$6.99✔