BULK PURCHASING - PASSWORD JOURNALS beta
CLOSE PAGE TO RETURN
TO THE PRODUCT LIST
Dimensions: 95 pages; 5" x 8" (20.3 x 12.7 cm). A touch smaller than A5 but much bigger than A6. It's small enough to tuck away easily in a bag, drawer or shelf, but it's not tiny, it's much bigger than most pockets.
Interior:
Just under 400 log boxes, including a few extra at the back for the storage of online purchase reference numbers.
An advice section on how to set strong passwords.
Plenty of space. The whole page width is given for writing web addresses and usernames. There's extra space to write notes with each record (e.g. for security details such as memorable words). There's also a general notes space at the back e.g. for modem or wifi codes.
A date record box. Prevents confusion if a password is changed.
Easy to read with font size 12 or larger throughout.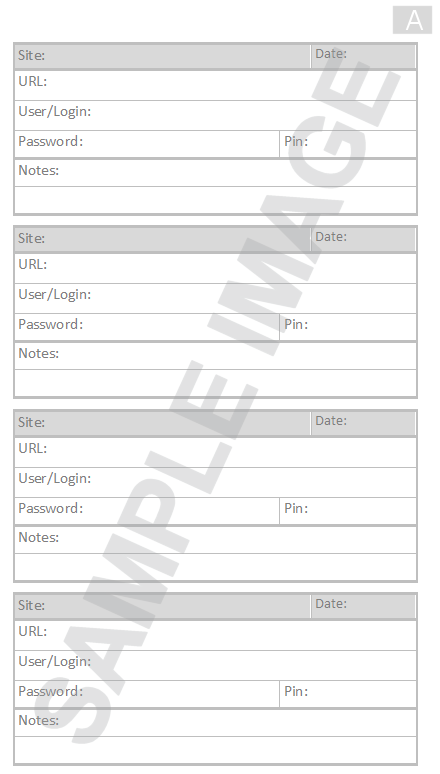 At the back
Spaces to store online purchase reference numbers.