BULK PURCHASING - MEAL PLANNERS beta
CLOSE PAGE TO RETURN
TO THE PRODUCT LIST
Dimensions: 8" x 10" (20.3 x 25.4 cm ). (Almost the same width as A4 but a few cm shorter in height – so just that bit easier to fit into a shopping bag!)
Interior:
Each log provides the facility to total anything, cost or calories, but the shading for this is subtle so it can easily be ignored and a meal title written over the top if desired.
There's a shopping list with each week, so the book can be taken to a store.
A weekly Notes section allows extra space to record e.g. special celebrations, additional guests or comments on what worked and what didn't.

At the back: Use the double page tracker chart to compare any values across three different stores or brands; again it could be cost, calories or anything else. There's also a page to jot down regular fallback meals just the once, so ingredients and lists don't have to be repeatedly written . There's also a general Notes page at the back too.
Main Pages
(Each week occupies a two page spread, scroll down for enlarged individual pages)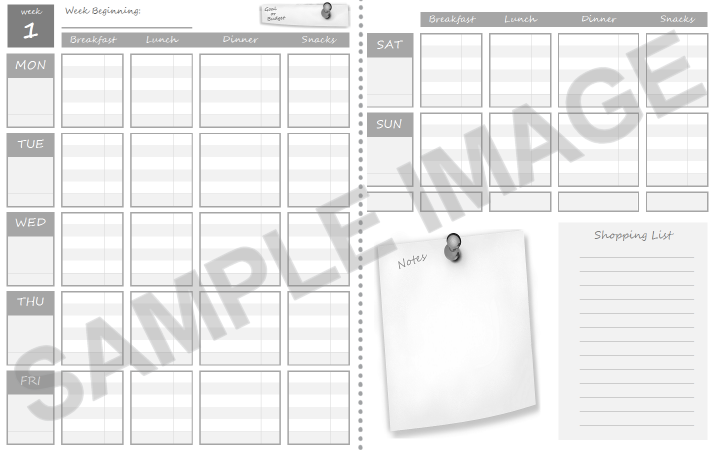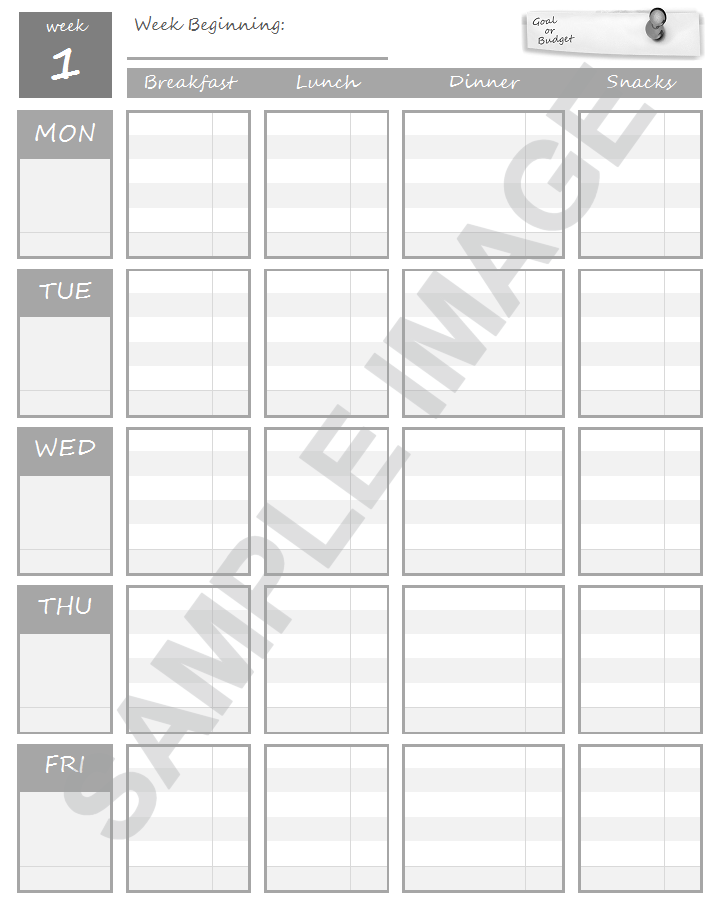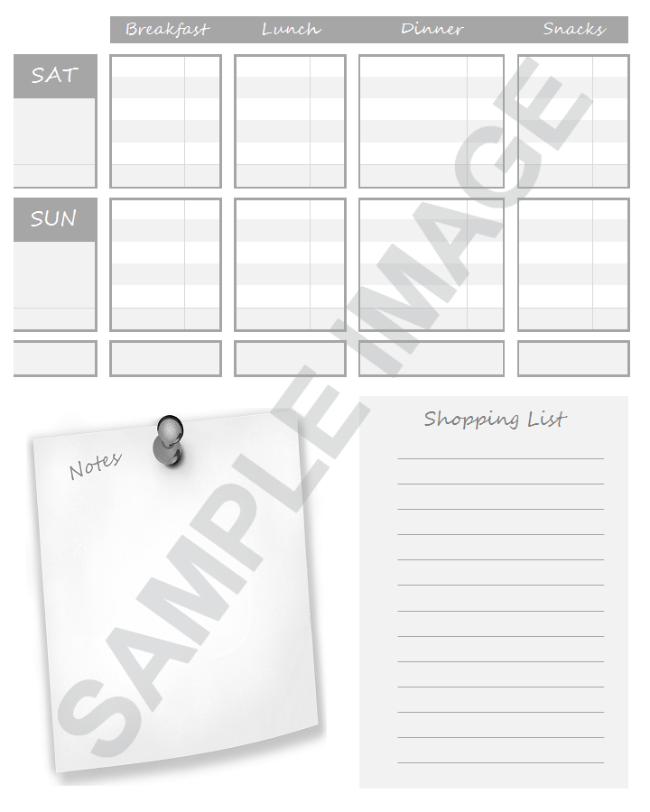 Two tracker Pages at the back